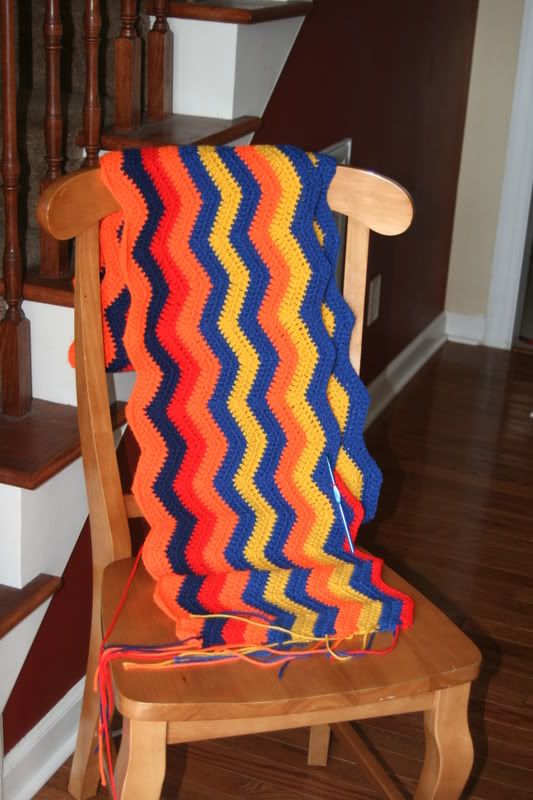 Hey Y'all! My name is Mandi and I live in NC. I started working on my ripple last Monday. So it's been going for almost two weeks now.
I'm making it for my sons bed, he picked out all the colors (some a little bright for my taste). Right now I'm 15 stripes into it (each stripe is two rows so 30 rows) and I have a long way to go. The blanket measures 85 inches wide, so it will make a nice addition to his full size bed when I get finished with it.
The picture below was taken a few days ago since then I've added 5 more stripes (red, black, burgandy, green and another navy). I will probably update the picture on my blog sometime this weekend if I can get a good picture (
my blog
).
I love working with what the
random stripe generator
spit out for me! It takes all the thought out of the project for me, and makes this blaket soothing and mindless to work on.
Oh I'm using the Easy Ripple pattern from
here
.