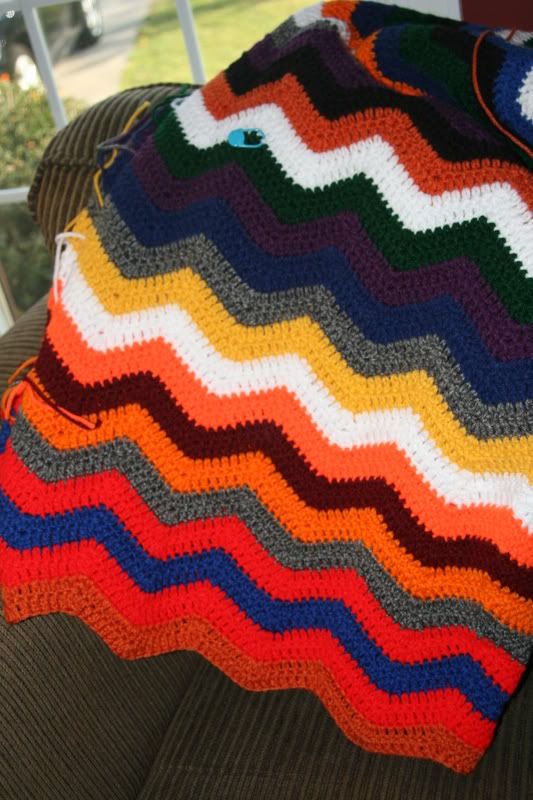 So I've spent the week watching all 6 Star Wars movies (I had never seen them before) with my family and working on my sons ripple blanket.
I've reached a point where the blanket is so big it takes most of my crochet time to get it settled so I can work on it.
It's also getting frustrating that I can't see my progress as easily since it's gotten so large. So that's what the little blue stitch marker is for. It marks the place I was the last time I posted. So from it to dark orange is what I have
accomplished
this week.
My Blog with another picture.