Hmmmm. I have no idea what just happened to my post. It came up all funky and numbers and ampersands and stuff. That'll teach me to go foolin with the html code.
Anyway, what I said was, Hi, I'm new, I'm naughtydebbers' sister, I'm jealous cuz she's here and I'm not, yada yada yada.
Cut to the chase, here's the pseudo-ripple I finished most recently:
And here's the Salvation Army Store mystery yarn special I started yesterday.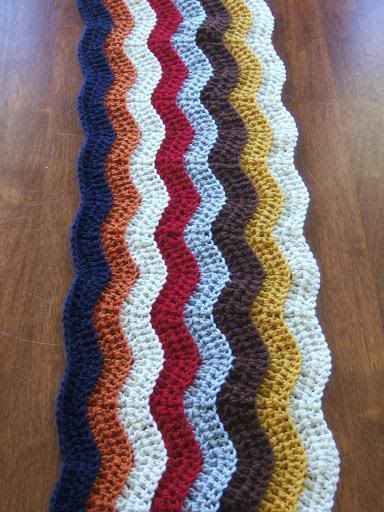 I'm just happy to be here.