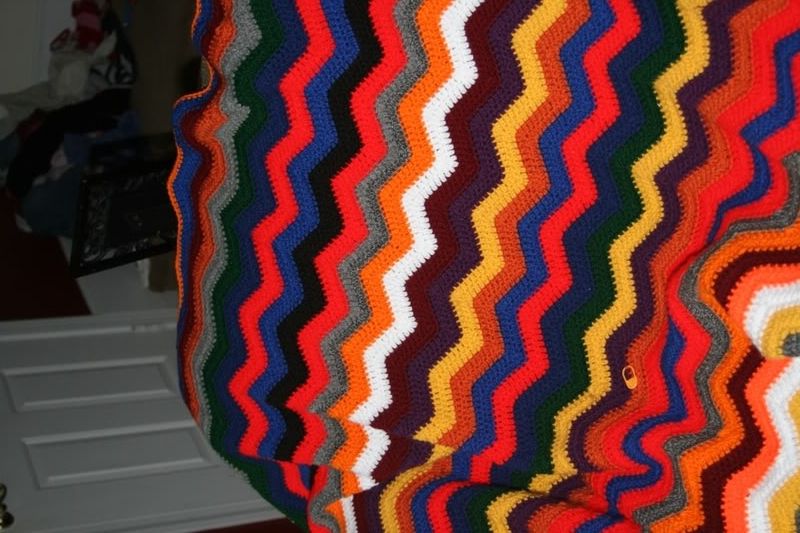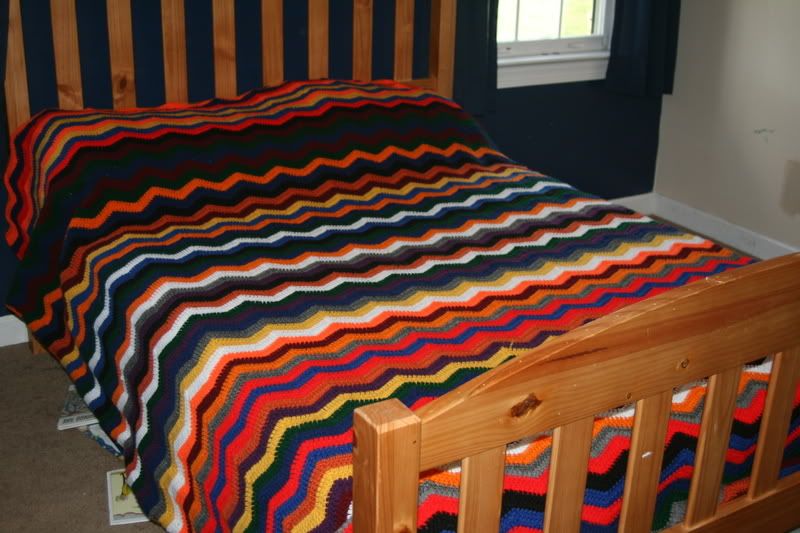 I'm still amazed that I completed this blanket. I'm a great starter of projects, but finishing... well I often never get to that part.
lol
The first picture is my update of what I had done since I last posted. The orange stitch holder marks where I was.
The next picture is of the completed blanket on my sons bed. He loves it! I'm taking a little break from ripples, but I do plan on making Caedmon some ripple pillow shams to match his new blanket. I'll post those on here when I get around to doing it.
There are more picture on
My Blog