This is the original ripple that I started. ripple #1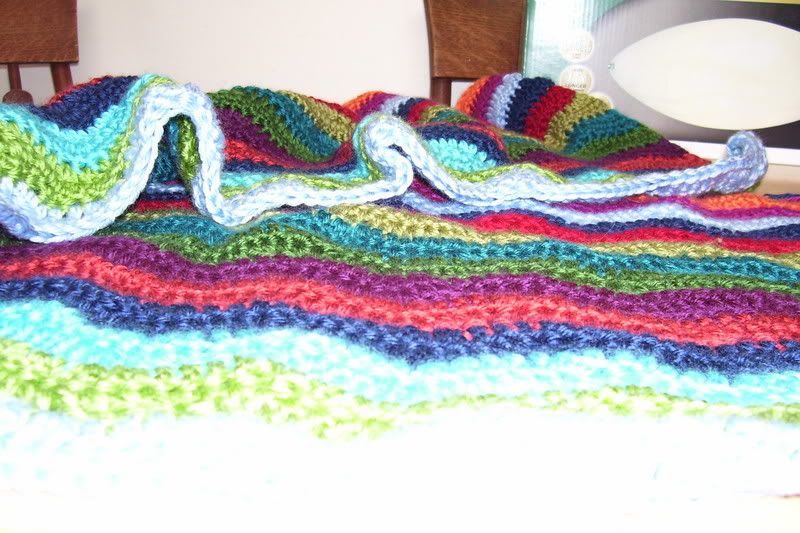 Ripple #2 using Manos Del Uraguay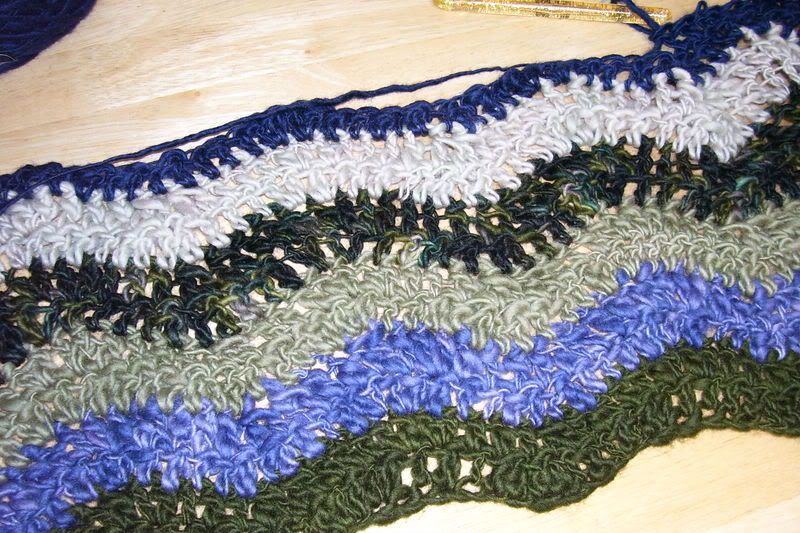 And Ripple #3 Maybe...See I was teaching someone how to amke a ripple and it seemed like it would be easiest to just start one from the beggining, so here it is #3 it would have to be made using a variety of yarns because this yarn is hard to find and cost too much for a whole blanket.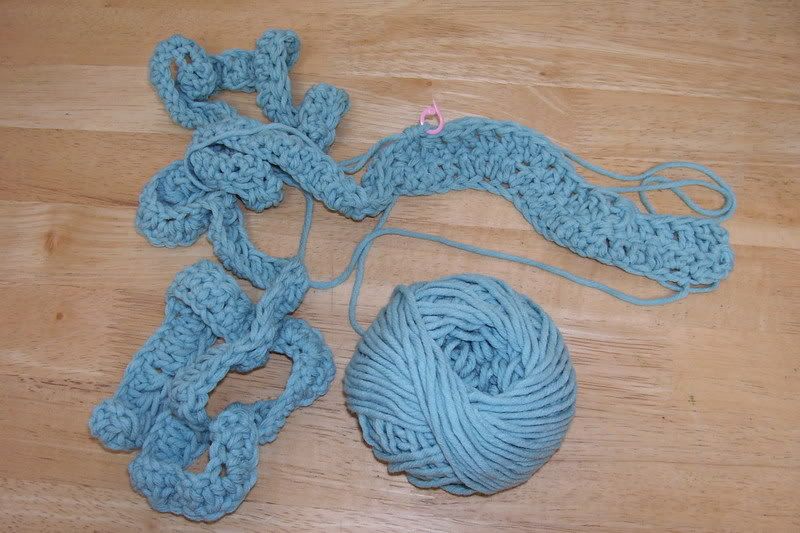 I haven't seen many ripples that use a variety of yarns. I would need to vary my yarn gauges slightly because this is an odd yarn. It's slightly thicker then a worsted .
To get all the info on my 3 ripples you can check out my blog. I have more pictures there too.