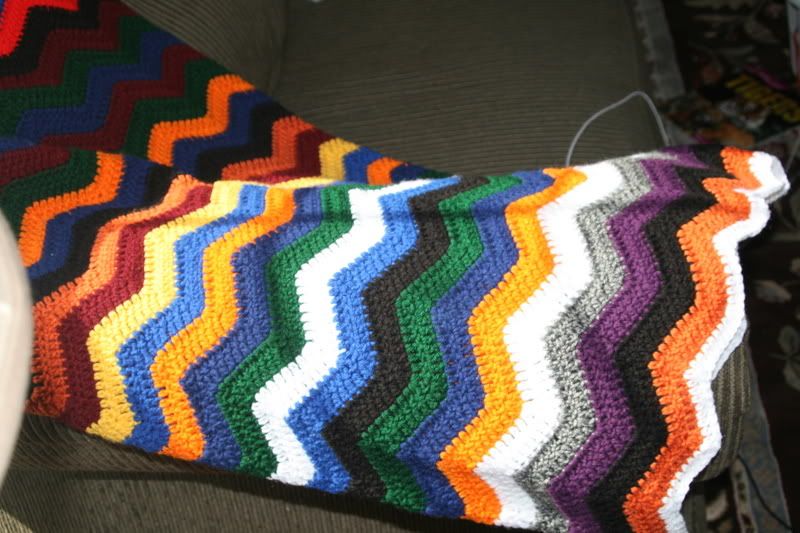 I haven't touched my ripple blanket since Sunday. It's been a crazy busy week with meeting, family in town (yes again, but my DH's family this time) and my little boy's 7th Bday yesterday. Last week my internet was down and I got a lot done so I guess that makes up for it.
Anyway this is the newest picture of my sons ripple blanket. I am halfway through the 39th stripe now, and have plans for a rippely weekend!!!!
The picture is a close-up of what I did last week (from the Black-Dark Orange-Burgandy area to the white). I have a different picture of the whole blanket up on
My Blog
.